Are you an international optical group? Do you know iWiCatalog , our international optical catalog management solution? And have you ever met Jimmy, the man behind all the incredible developments and innovations in this solution?
No ? Truly ? So stop for a moment and read this article because you are clearly missing "THE" solution that will support the development of your business!
In the beginning, iZySolutions created iWiCatalog
To put it simply, iWiCatalog is a solution that allows you to manage your EDI catalog for optics. Regarding international optical groups, iWiCatalog allows them to manage an international optical catalog.
OK, so it's just an ERP after all? We could say that but, do you know an ERP capable of managing a single product database for an international group and all its subsidiaries around the world, and which also respects specificities related to optics such as manufacturing charts? for example ?
And when you are told "manage", iWiCatalog doesn't just allow subsidiaries to download a simple PDF catalog online, no no no! iWiCatalog allows them to manage the products they need on a dedicated online interface. They can therefore choose the products that interest them, apply them the desired specificities such as manufacturing parameters, prices …
In short, thanks to iWiCatalog, subsidiaries save a lot of time and money every day!
And what are the advantages for groups? First, they significantly reduce the time to market of their products. Second, they can now analyze their product database and know in real time which product is sold in which country … They are therefore able to quickly adjust their marketing strategy to remain competitive!
Jimmy and the international optical catalog

What about Jimmy in all of this?
Jimmy is a little guy who arrived at iZySolutions over 5 years ago now. He started as a developer while still studying to get his Masters in IMIS (Security Focused Computing), and gradually worked his way up the ranks. Jimmy has established itself thanks to its desire to always want to innovate to meet customer needs.
Now IT Project Manager, in charge of several developers dedicated to iWiCatalog, Jimmy and his team are constantly working on the development and maintenance of their "baby". And to do their job properly, they constantly take customer feedback and changes in the optical market into consideration.
News on iWiCatalog, among others:
Improving the user journey: one of the last major updates to iWiCatalog focused on fields that can be personalized by subsidiaries. When a group fills in its product database in iWiCatalog, the fields appear in blue. As soon as a subsidiary modifies one or more fields, they become red. Thus, the subsidiary always knows which fields it has updated. Most ? If the optical group proceeds with a new product import, for products that already exist and have already been modified by the subsidiary, the previously modified fields will remain in red. Only the other fields will be updated so as to allow the subsidiary not to do the work twice and thus save it considerable time!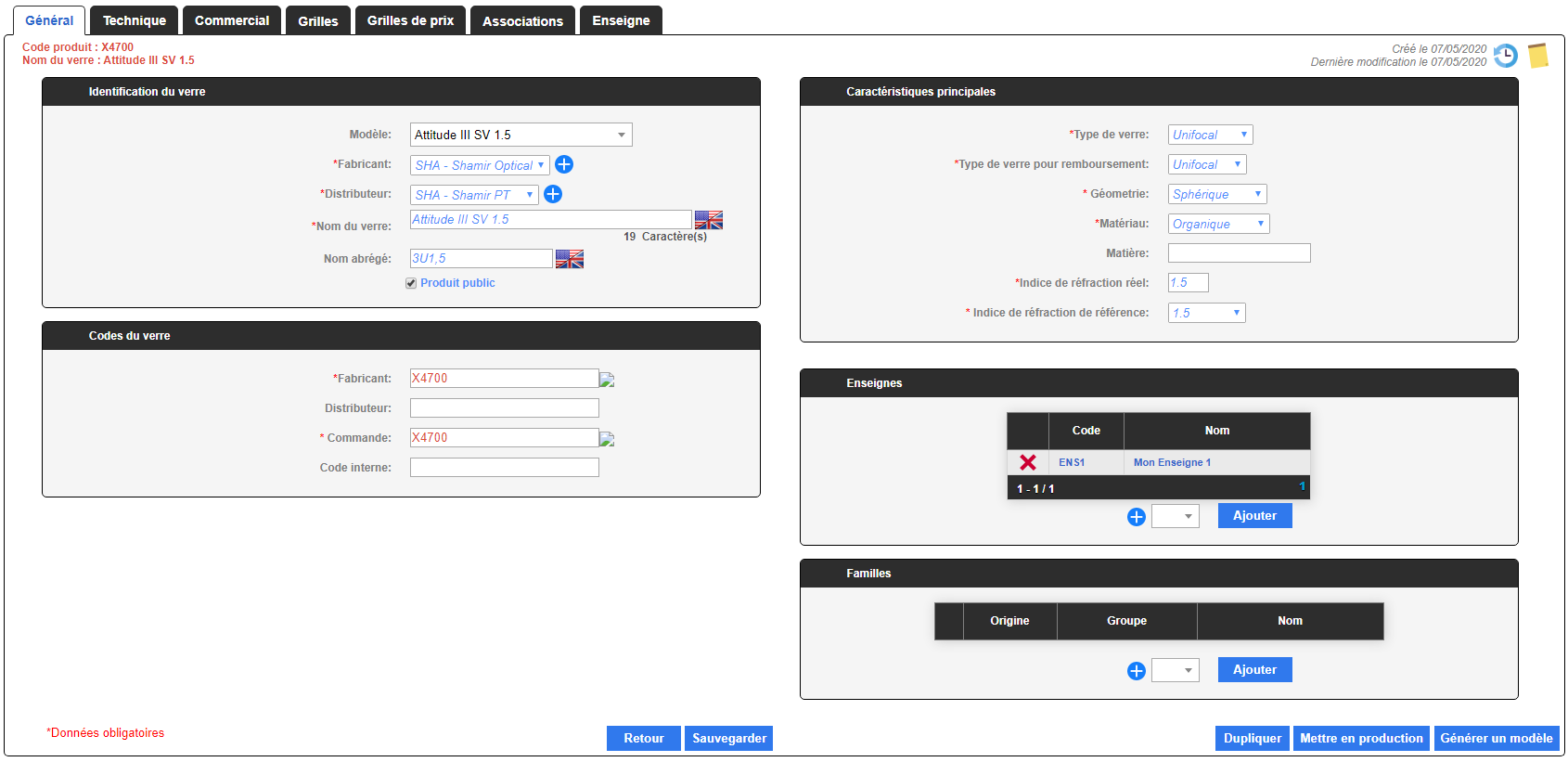 Import options: on a type of lens, a subsidiary can import the options it wishes. For example, if a subsidiary does not pre-calibrate, it may not import this option.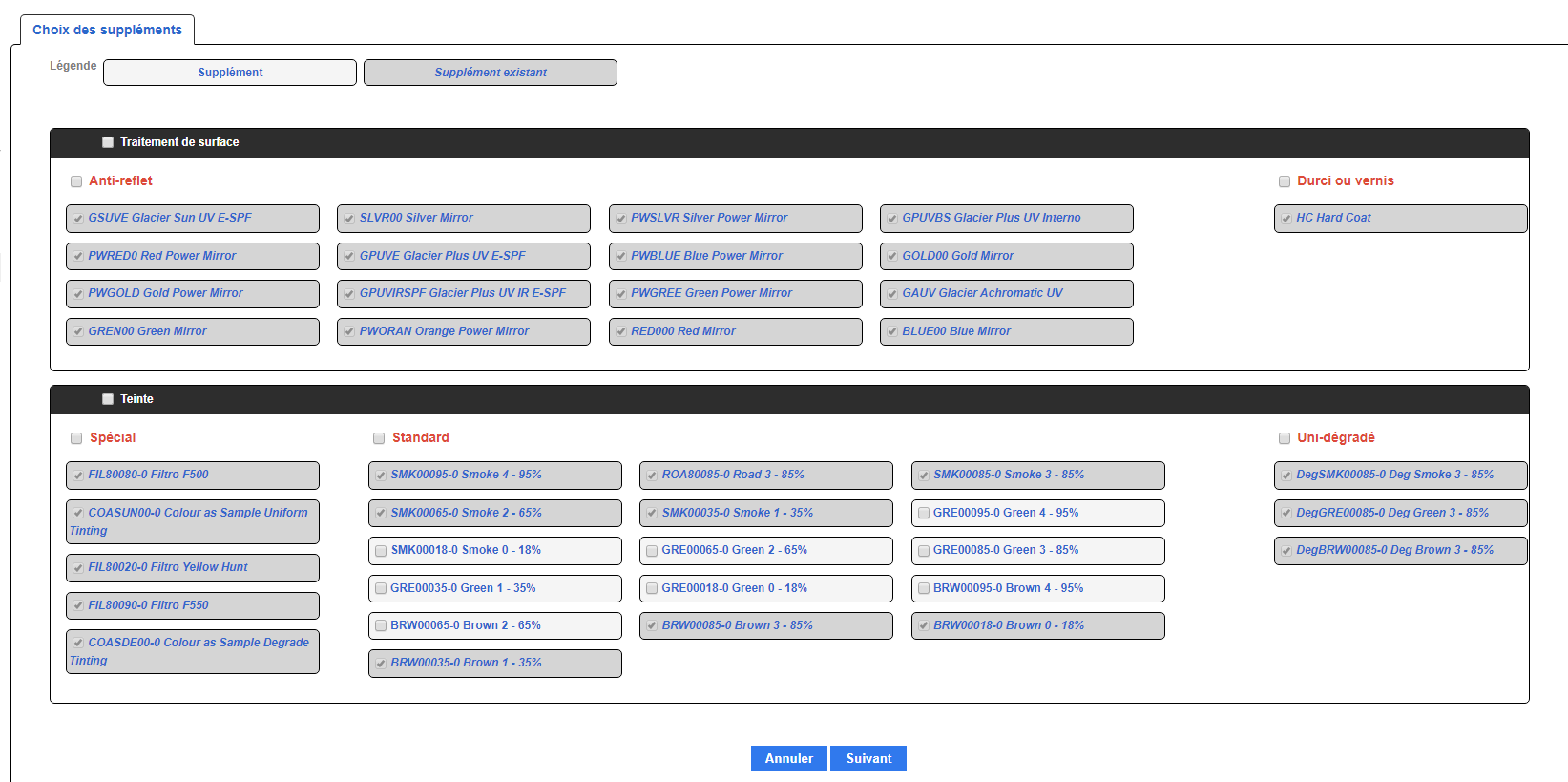 Example of choice of options in iWiCatalog, our international optical catalog
Variety of imports: a subsidiary can manage manufacturing parameters, for example, or have access to the selling price recommended by the group, depending on the country where it is established.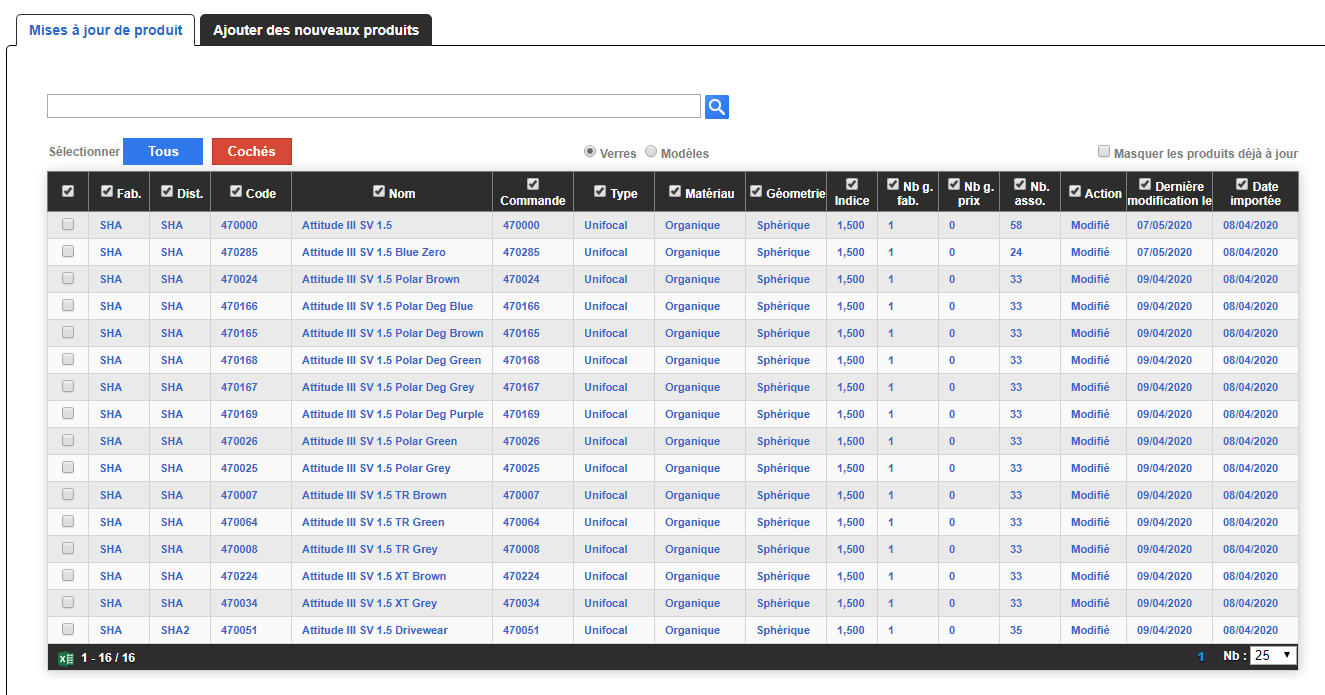 If you want to learn more about iWiCatalog, contact us!
Oh ! And nothing to do with iWiCatalog but Jimmy is also our "Pastry Chef" and knows how to treat his colleagues with his most beautiful creations!